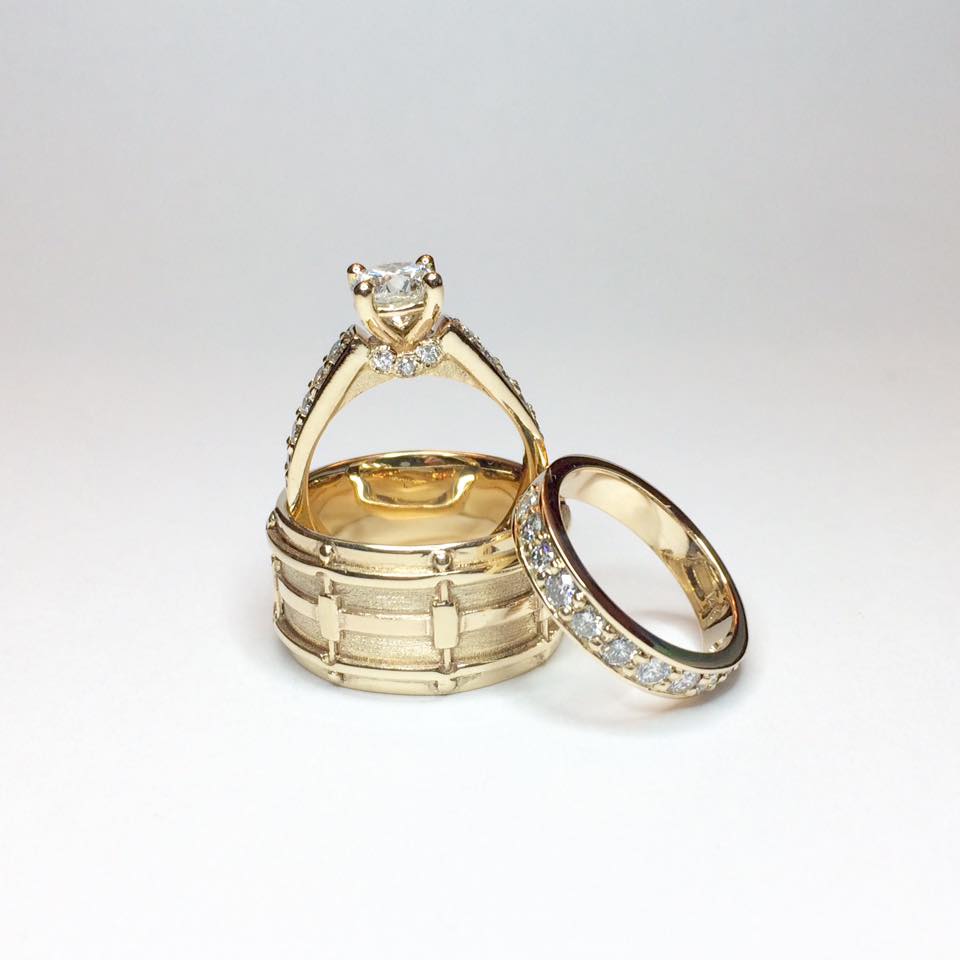 Our Story
Forged in the slow-burn fire of friendship, Burns & Forge is the union of Leanne and Doug Burns and a shared vision of tearing down the mass-produced jewellery industry norms to create an experience that's as high quality as the pieces we make.
Testimonials
Amazing work! Leanne's attention to detail when repairing my ring was far better than previous jewellers. She took the time to accurately resize the segments and cleaned it up exactly to my preference
First of all I never do reviews, so when I do the product/creator deserve it. Leanne was the absolute Best to work with in customizing my ring and keeping me up to date with where she was at with making it and shipping it out to me. She didn't ever get annoyed by any questions or comments i had either, and believe me there were plenty lol. I wanted a black diamond set in my ring and she was more than accommodating with that. She even showed me different styles of the diamond cut I could have which was nice because I went with a "rose" cut rather than the more standard cut. I also wanted custom engraving, no problem! It was done perfectly! All in all this drummer is VERY satisfied and it was a fantastic experience, you cannot go wrong with her. Me and my wife thank you Leanne!
This makes my heart happy to see my Grandmother's engagement ring all prettied up again. I knew my daughter would cherish it as much as I did for the decades that I wore it. My Grandmother was much loved, but sadly passed away just a few weeks before my daughter (Rebecca) was born. I gave Becky my Grandma's name as her middle name, and now she can wear this ring for decades too.